Currently these are the promotions we have underway: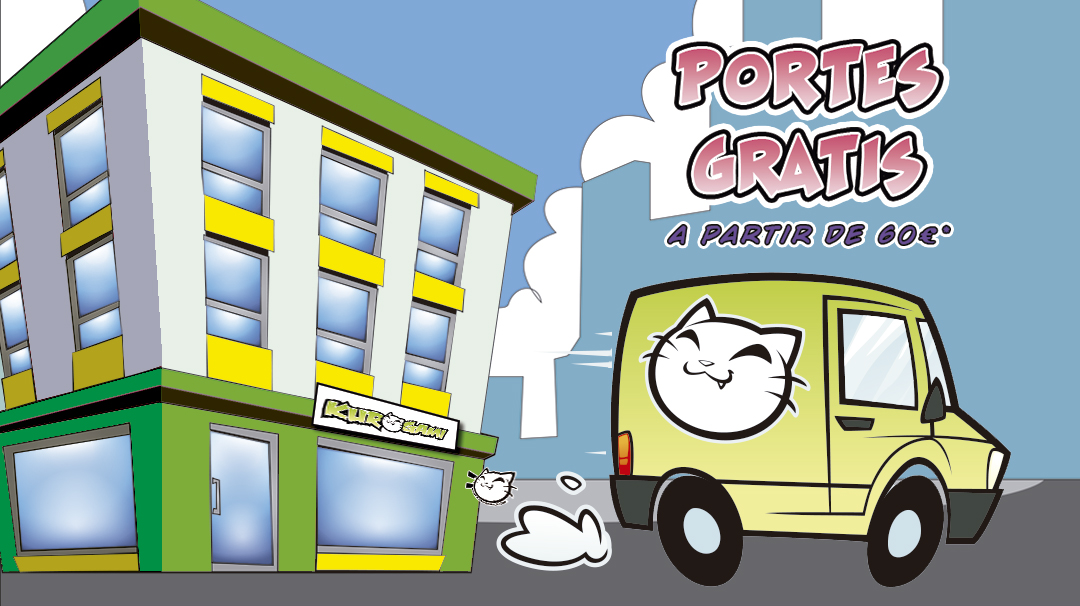 FREE shipping costs in Spain
If your order * exceeds 60 Euros and is for Peninsular Spain you will have Free shipping costs by selecting Correos Express 24h or Shipping 24 / 48h.
* Resin statues would not be included in this promotion and their shipping cost would be € 18.
POINTS PROGRAM
You will receive points for your purchases. You will be able to see how many points your purchase accumulates in the cart, before finalizing. Once the order is paid and confirmed, these points will be in your account and you can spend them on your next purchase, also checking the value of the discount and being able to choose whether you want to spend them or not. You can always check your balance of points in your user account.
You can spend a maximum of 1,000 points per order.

OFFER ITEMS IN SPECIAL PROMOTIONS
At Kurogami we like to pamper you and from time to time you can find special promotions in which we will put on sale products to celebrate a special date or sales such as January or summer.
* Discount coupons will not be accumulated on the products that enter these promotions and campaigns.
With this code you will have a 10% discount on our products in reserve. This code will be valid until September 30, 2021.
* This coupon is not valid for resins that are in pre-sale.
* Coupon valid for a single use per customer.
* Exclusive coupon for customers with an active Kurogami JUMP subscription

We are working on more promotions, we will inform you shortly and they will always appear here listed.